As we get older, our senses begin to deteriorate, and many seniors choose to move in with a loved one or live in an assisted living facility before their safety becomes compromised. However, more and more seniors are choosing to age in place so that they can stay in their home as long as possible, and the good news is, with a few simple modifications, many homes can easily be prepared for an individual with a visual impairment.
Having had the personal experience of having to modify an old farmhouse to accommodate a visually impaired relative, Jackie Waters shares her awareness of potential hazards. She offers useful practical suggestions on how to minimise obstacles and make a home as safe as possible for an individual with a visual impairment.
The key is to make the space as functional as possible while maintaining safety; for instance, seniors are prone to falls, so floors need to be well taken care of and any clutter will need to be removed from walkways. Keeping a clean, open environment is one of the most important parts of making a home safe and livable for a senior with a vision impairment.
Check the floors
All floors throughout the home should be well-tended. Hardwood floors are best for seniors as they provide a good, sturdy walking surface, but if the home is carpeted, the carpet should be in good shape. Throw rugs should be fairly new and tacked down to the floor beneath to prevent a trip hazard, with non-skid pads on the bottom. Old rugs should be thrown out. If the home does have hardwood flooring, treat it with a finish that keeps glare away, as this could cause confusion and falls.
All walkways should be free of clutter and furniture should be pushed back as far as possible to allow for a large walkway. Stairs should be completely clear and preferably free of carpeting.
Lighting is important
A home's lighting is very important for an individual with a visual impairment. Natural lighting is usually preferable, so throw open those curtains and let the sunshine in. If your home isn't equipped with many windows, try lightbulbs that replicate natural lighting.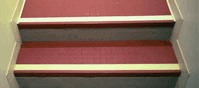 Hallways, stairways, closets, and the pantry should have added lighting to make things easier to find and to prevent falls. You can add floor lamps or battery-operated touch lights that mount on the wall for some extra illumination.
The kitchen
The kitchen is one of the places in a home that needs the most attention where a visually impaired person is concerned, so it's important to ensure that cleaning products are kept well away from food items and are clearly labeled. You can even use a braille label maker to help you organize your kitchen and pantry.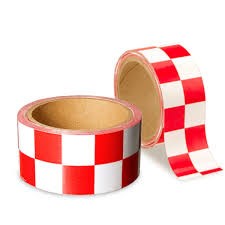 It might also be helpful to use brightly coloured or textured tape to mark stove knobs or drawers so that maneuvering through the kitchen is easier.
The bathroom
The bathroom needs to be as safe as possible, so install a grab bar in the shower and place non-slip mats in the bathtub and on the floor. You might also consider painting the wall a contrasting colour behind the toilet and sink if your bathroom is all white; this will help you find things easily no matter what the light is like.
By making a few simple modifications to the home, the whole family can enjoy a functional safe space free of anxiety and concern about potential dangers for the visually impaired family member.